unfa's website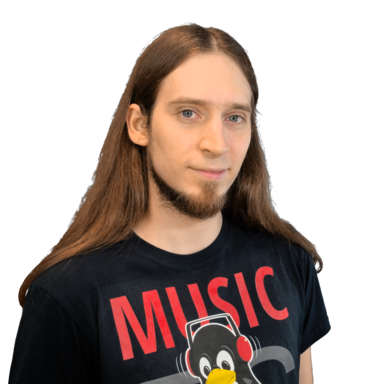 Who Am I?
I make music with free and open-source software and Linux, and I make videos teaching about that. Here's some example videos (featuring my music BTW):
I also sometimes make silly stuff like this (WARNING: harsh profanity and memes):
Monthly Livestreams
I stream on YouTube every first Sunday. A 30 minute warmup starts at 7:30 PM CET, and at 8:00 PM CET the show begins.
I usually play some of my recent work, answer your questions, make music live using libre software and Linux and also play and comment on viewer-submitted music.
Here's the next scheduled livestream (YouTube). And here's all the previous streams archived (YouTube playlist). Submit your music here (Google Form).
All The Links
Here's all the places around the web where you can find my stuff: My video on YouTube My videos on LBRY My Mastodon profile My Patreon page My Liberapay page My music on Audius My Bandcamp discography My Jamendo discography My Rocket.Chat server My Discord server My Facebook page My merch on Teespring My Github repositories My old and defunct unfamusic.com website on WayBackMachine
Still here?
Enjoy some of my music!
~$_